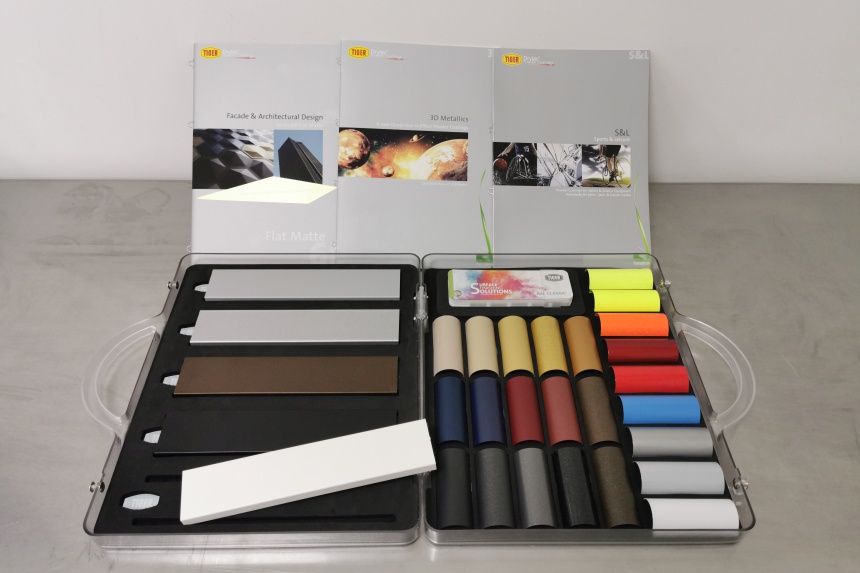 TIGER Coatings releases yet another stunning sample kit
Wednesday, 06 November 2019
Company news
TIGER Coatings is a company known for its strong focus in the sports and leisure industry. Part of this dedication is the development of special color selections and series customized sample kits and folders specifically targeted at the various segments of the wider S & L market.
After the release of the stunning Bike Kit 52, TIGER launches the equally impressive Exercise Kit 29 – a sample case designed to meet and exceed the surface finishing demands of the growing fitness and exercise equipment industry.
As the name suggests, the kit contains a selection of 29 prime powder coating colors and effects including TIGER's bestsellers and new trending nuances and hues.
What are the new features that make this new kit really stand out?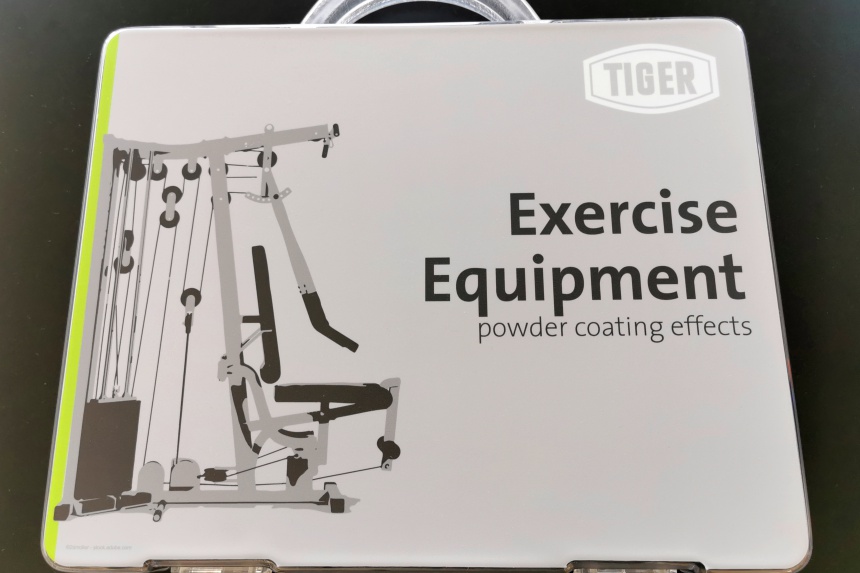 Kit Cover

Sample set and catalogs


Design featuring a combination of half tubes and square edge profiles which best emulate the typical shapes found on the majority of exercise equipment; thus, providing a good visual representation of how the color looks on a specific shape.
Other highlights include:
Selection based on only standard products, meaning that they are conveniently available on stock.
Combination of unique base coats along with matte or gloss clear coats which provide richness and depth to the colors.
Array of single-layer strong matte and metallic effects differentiated with amazing visual and technical characteristics.
Stunning selection of rich Neon and Dormant colors.
Incorporation of 3D decals from POSTERAMA with TIGER's latest single layer 3D Metallic and Flat Matte hues – a highly popular combination providing unparalleled aesthetic appeal and technical efficiency.
Apart from the 52 powder coated half tubes, the new Bike Kit comes equipped with a set of TIGER's super durable Series 68 powder coating catalogues – including the 3D Metallic and the newest Flat Matte selections. Meaning that one Exercise Kit contains more than 100 real powder coated color samples.
Keep your eyes peeled for more exciting product releases from our partners!