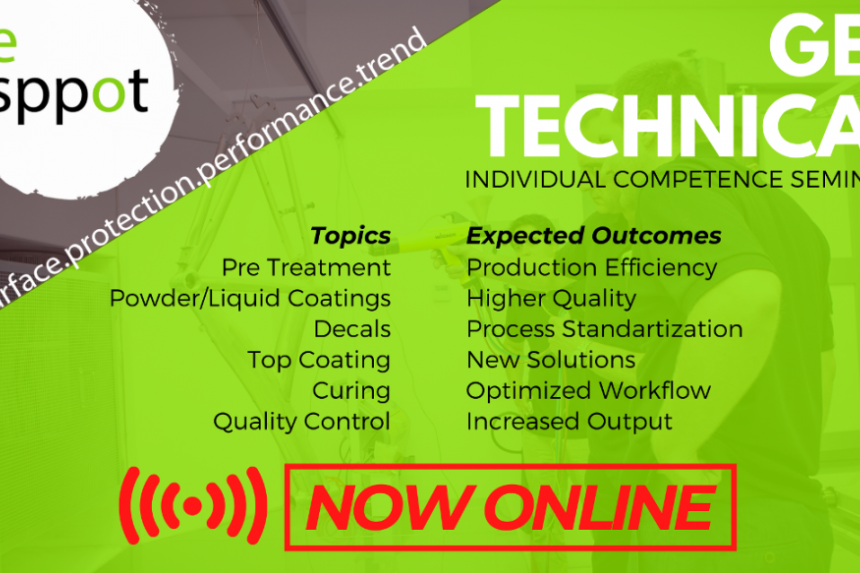 Get Technical goes ONLINE
Tuesday, 14 April 2020
Company news
The new reality in which we are all living made us re-evaluate the power of technology and taught us to use online communication in a much better way.
Hence, we decided to evolve the format of our already very successful competence seminar Get Technical and instead of being conducted in our Competence Center or in the production premises of our customers, we now go online!
Get Technical is an individual technical seminar in which companies dive deep in the technologies and processes which turn raw bicycle frames and components into immaculately finished pieces of art. This is achieved through a combination of theoretical presentations and practical demonstrations which cover the topics of pre-treatment, liquid / powder coating, decaling, top coating, curing, and quality control. Being an individual seminar means that the participants can tailor the content of the program in order to get solutions that specifically interest them. This way, we maximize the value and outcome of the workshop.
The goal of Get Technical is simple! We want to share with you the unique value of the sppot and help you learn about new solutions, which will ultimately enhance your production efficiency and product quality.
Spare moments bring opportunities for improvements. Use them and contact us to get your online competence seminar. Gain new knowledge, optimize your production and be ready for a better future!
Surface finishing is our passion and through the sppot we share it with you.