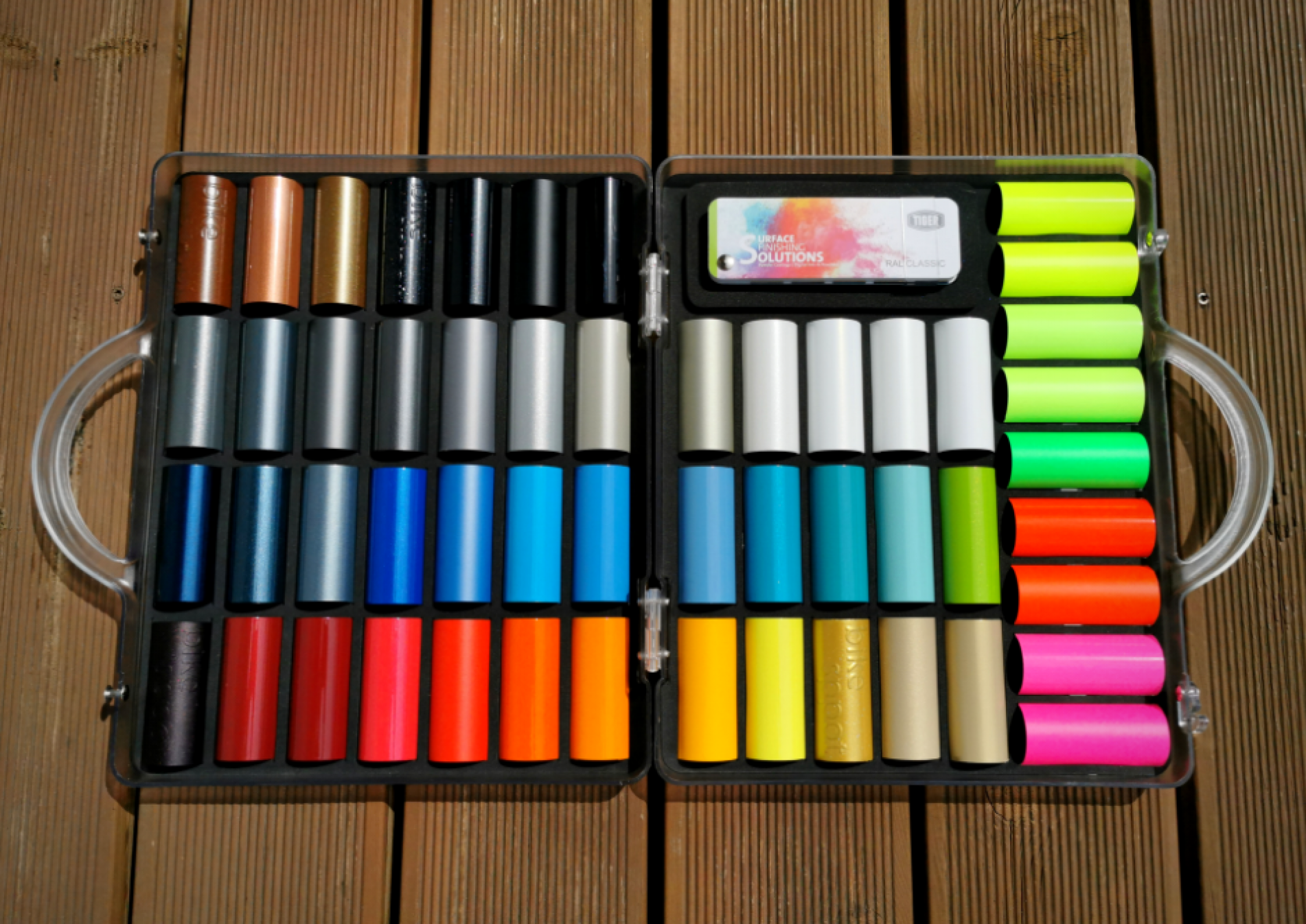 TIGER Coatings releases the new Bike Kit 52
Friday, 12 July 2019
Company news
The new Bike Kit from TIGER Coatings is officially here – showcasing a stunning selection of 52 powder coating colors and effects specifically chosen for the bicycle industry.
The new edition of the kit comes to build on the success of its predecessor, first released in 2017, which proved to be highly popular in demand not only by the bike market but also by the wider Sports & Leisure audience.
What are the new features that make the new Bike Kit really stand out?
Except its improved design, the new Bike Kit 52 features an updated color selection which presents TIGER's bestsellers in the European bike market along with its new trending nuances and hues.
Among the highlights of the selection are:
the combination of unique base coats along with clear coats from either polyester or low cure acrylics which provide richness and depth to the colors;
the stunning Neon selection which includes the all new bright red neon;
the incorporation of Posterama's highly popular 3D decals with TIGER's latest single layer 3D Metallic and Flat Matte hues – a combination providing unparalleled aesthetic appeal and technical efficiency.
Apart from the 52 powder coated half tubes, the new Bike Kit comes equipped with a full set of TIGER's super durable Series 68 powder coating catalogues – including the 3D Metallic and the newest Flat Matte selections. Meaning that one Bike Kit boasts more than 200 actual powder coated color samples.
Cover
52 half tube samples with RAL Classic card
Catalog set
To learn more about TIGER's new Bike Kit 52 visit us during Eurobike 2019 at booth B2 – 102 where you will be able to see the kit in person and get samples from the colors you like. For more details do not hesitate to get in touch with us.
See you at the show!