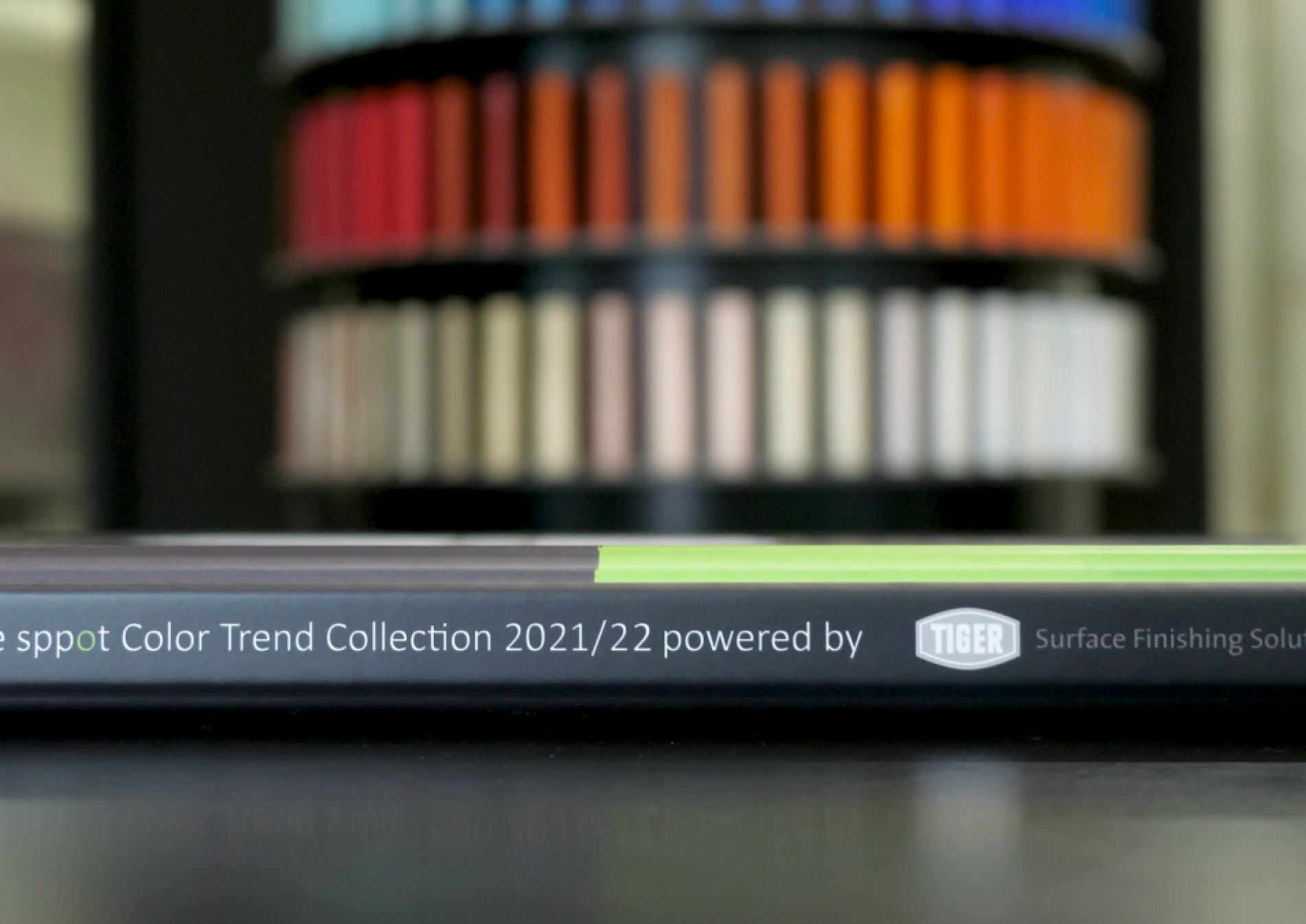 the sppot releases Color Trends '21-22
Tuesday, 28 January 2020
Company news
The sppot stands for surface-protection-performance and trend in one place.
As our name suggests, trends are deeply rooted in our culture, driving our core mission to be the leading source of color and effect solutions for the bicycle and sporting goods industry.
Integral part of this vision is Color Trends – campaign through which we share our passion, knowledge and expertise; thus, guiding you in the process of color selection. Every year we release a special collection colors which are the result of our color scouting, product development and dash of inspiration. More specifically, the selected colors represent our reflection and interpretation of the latest developments in the cycling industry and draw inspiration from nature, society, and trend setting industries such as fashion, automotive, interior and graphic design.
For this year we have prepared Color Trends '21-22 and together with our partners TIGER Drylac® and Hodij Coatings, we invite you to join us at the official release of our latest collection of special powder and liquid effects specifically selected for the needs of the Bicycle and Sports & Leisure industries.
For your convenience, the release will be held in three different locations and dates:
the sppot Competence Center – Sofia, Bulgaria – 18th – 19th March, 2020
Hodij Coatings Showroom – Hoogeveen, Netherlands – 23rd – 24th March, 2020
TIGER Coatings Color Center – Wels, Austria – 30th – 31st March, 2020
Each event will be held from 1pm till 5pm in Day 1, and 8:30am till 3pm in Day 2.
To take advantage of this colorful opportunity, simply choose a location, day and time which suit your schedule and book your visit at office@the-sppot.com.
Keep your eyes peeled for more exciting Color Trends news to follow!
PDF FILE Array