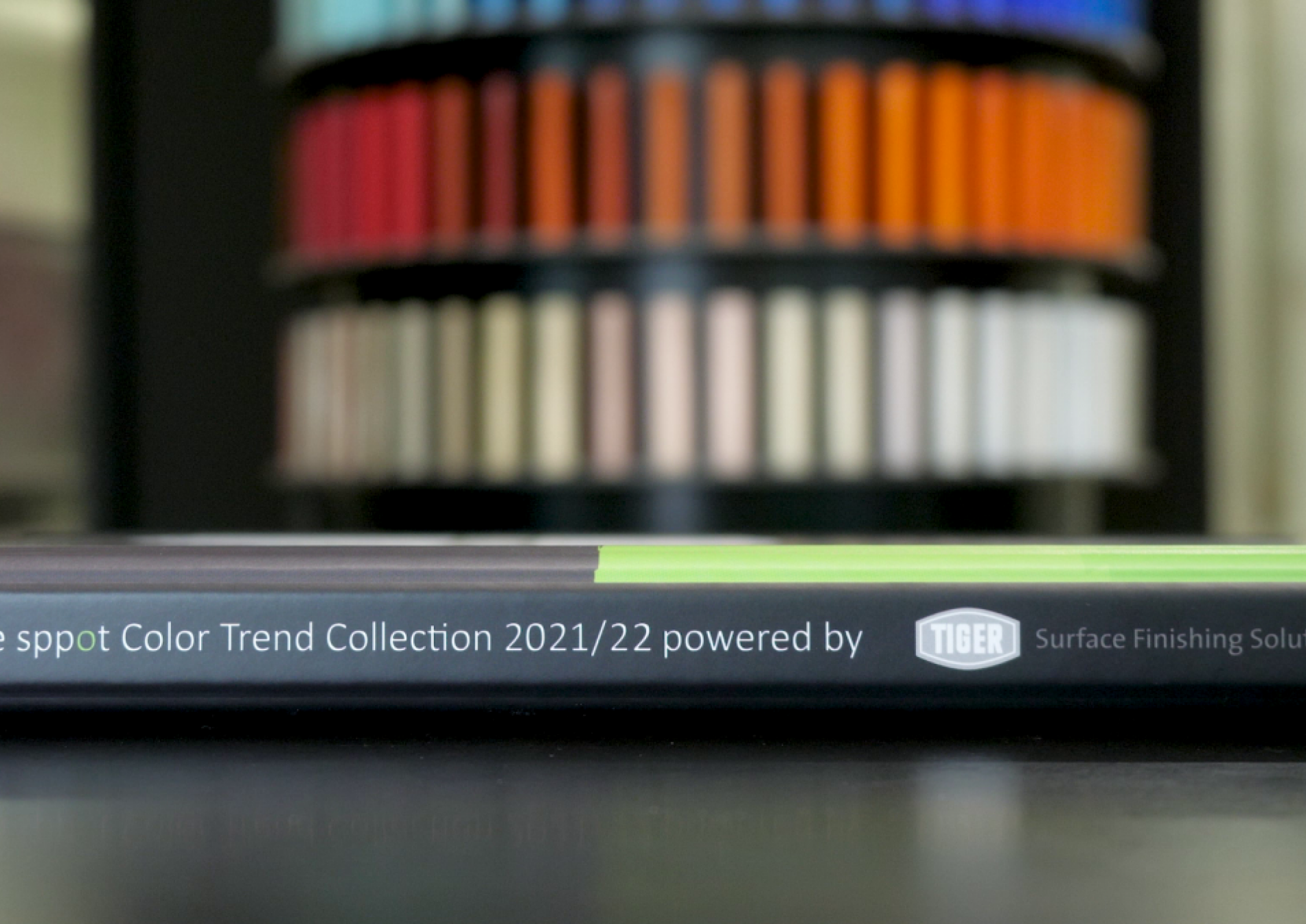 the sppot Color Trends '21/22: The folder
Tuesday, 04 August 2020
Company news
The sppot stands for surface-protection-performance and trend in one place. As the name suggests, trends are a major focus ours and drive us to be the leading source of color and effect solutions for the Bicycle and general Sports & Leisure industries.
Color Trends is an yearly campaign through which we share our passion and expertise for colors and special effects. This way, we aim to enhance your selection process and add that extra touch to your products!
The new Color Trends '21/22, themed – contrasts in perfect harmony, showcases two contrasting but divine palettes of nature and cosmic inspired hues which come as a result of our constant color scouting and product development processes. The selection reflects our interpretation of the latest developments in the cycling industry, drawing inspiration from nature, society, and trend-setting industries such as fashion, automotive, interior and graphic design. This culminates in a selection of 12 colors and effects, all showcased in our premium folder featuring stunning TIGER Drylac® powder coated samples on round surfaces. Product highlights feature the new Flip-flop – 'chameleon' nuance, and Flat Matte – strong matte single layer, effects from TIGER Coatings, as well the inclusion of the 3D decal from Posterama.
To learn more about our new Color Trends collection and other leading surface finishing solutions, simply contact us at: office@the-sppot.com
Because we know that the design of a trendy surface may be just a few percent of the total cost of your product but it is 100% of the appearance!