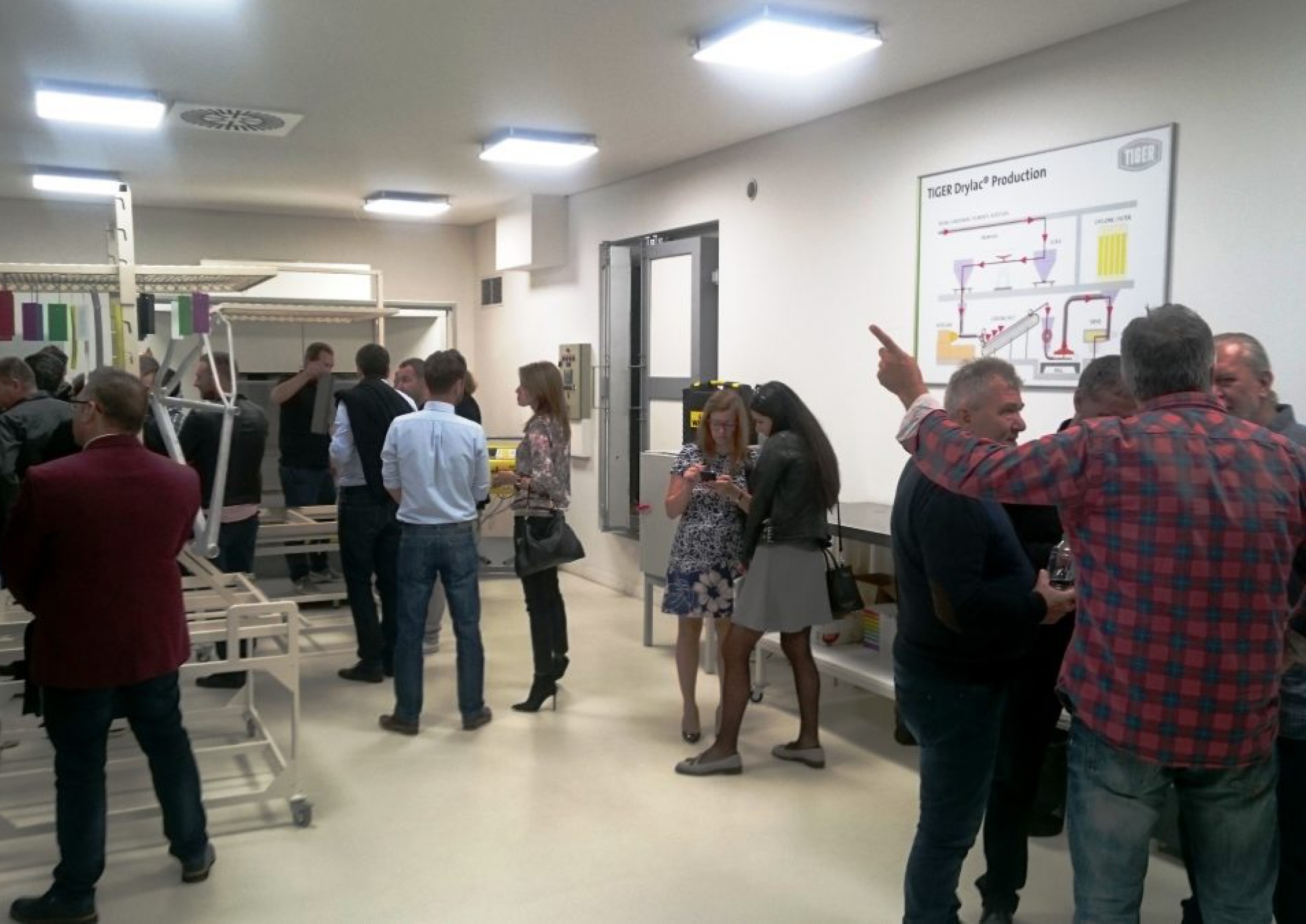 The Competence Center is getting busier
Tuesday, 17 October 2017
Company news
The bike sppot competence center is getting busier day by day,
The laboratory: is working on the new color trends preparing samples with the new color selection and distributing them among the bike market in Europe.
In the business lounge: we were hosting several meetings of our sponsors and customers, as well as a one-day event of the Metal Days Conference
The bike sppot team: performed a training on powder coatings, decals and application processes to a Serbian bike manufacturer Capriolo. Besides that, they are constantly visiting customers at their production lines all over Europe. (Hey YOU! …pls. call us if you are in need of training ;-))
Together with the bike initiatives the bike sppot competence center hosted an interesting architectural event.
Deyacolor's 1st "Architecture and coatings" seminar was held last Friday, 6 Oct in Sofia.


Tiger Powder coating's new 3D Metallic technology was officially presented there for the first time. The event gathered representatives from different fields of the architectural scene – job shops, architects, cladding companies, facade manufacturers, engineers and consultants. The subjects in the agenda aimed to unify the idea between the participants of the essentials when considering powder coatings for architectural systems. The different aspects and possibilities of choices were presented. The participants were able to find out more about what the bike sppot platform is and how the center's laboratory and team can contribute to their future architectural projects.
The nice atmosphere, great organization and meaningful content of the presentations, the "Architecture and coatings" Seminar received a wonderful feedback from its audience.
We will continue to keep up our performance and move forward with the same passion.
Please, do feel free to contact us if you are in need of organizing an(y) event, training, workshop – or if you just want to visit the friendly, competent and professional bike sppot team in Sofia.
We are happy to have you!