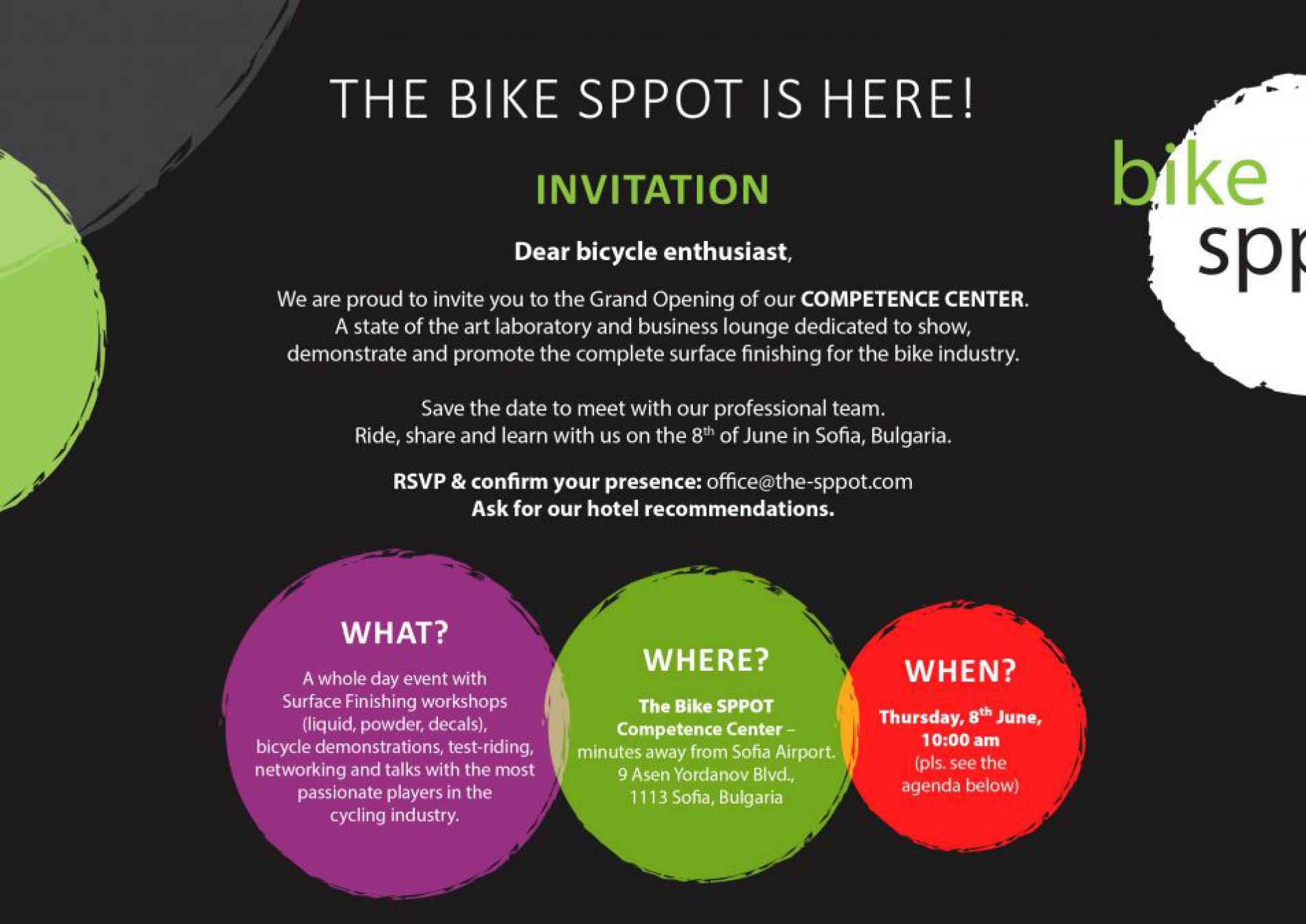 The bike sppot is here!
Monday, 24 April 2017
Company news
To all bicycle enthusiast,
We are proud to announce that the Grand Opening of our COMPETENCE CENTER is a fact! On the 8th of June the state of the art laboratory and business lounge dedicated to show, demonstrate and promote the complete surface finishing for the bike industry will officially open its doors.
We have prepared a whole day event with Surface Finishing workshops (liquid, powder, decals), bicycle demonstrations, test-riding, networking and talks with the most passionate players in the cycling industry.
Contact us and meet with our professional team to ride, share and learn together on the 8th of June in Sofia, Bulgaria.
Ask for more details: office@the-sppot.com