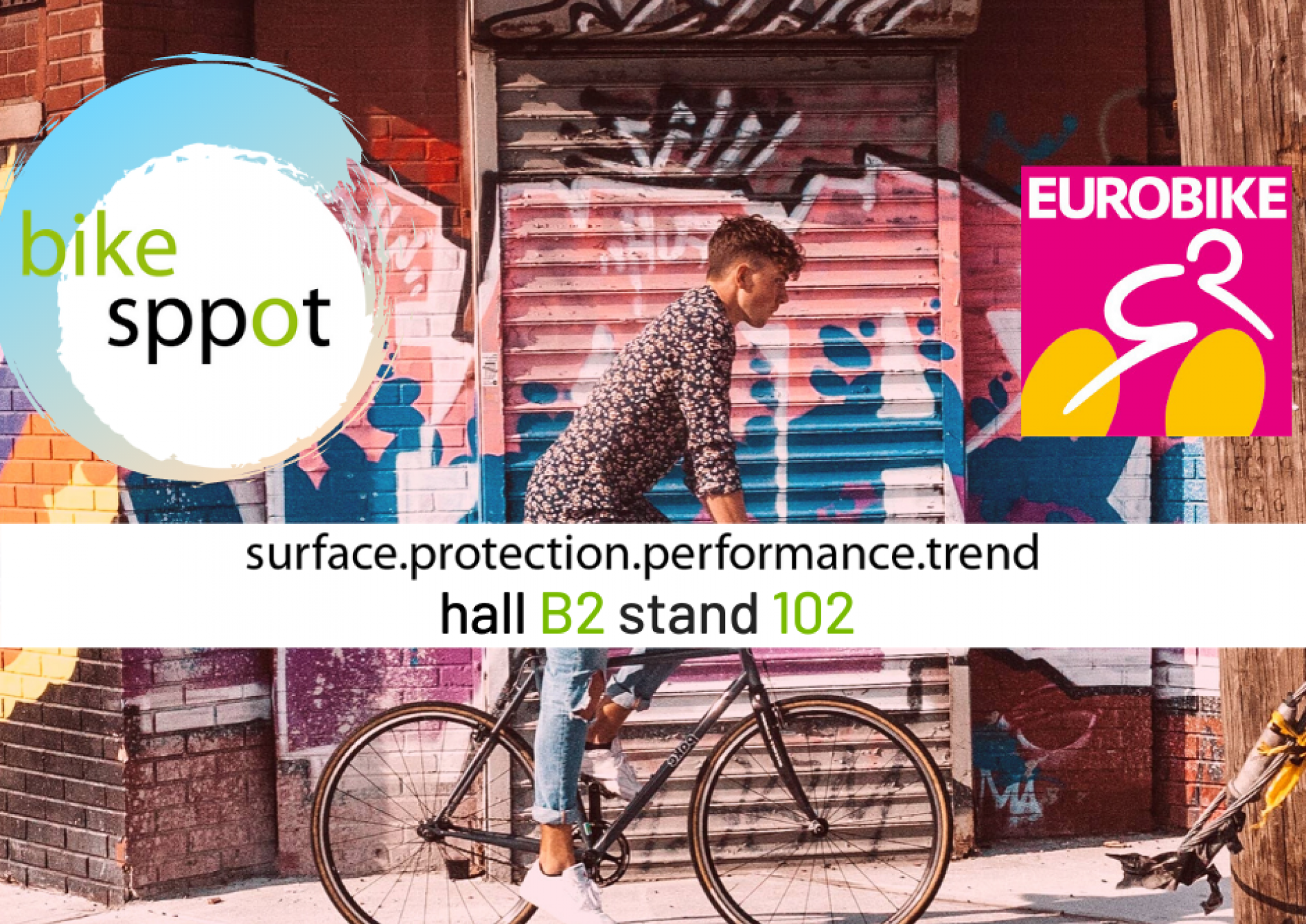 Save the date and meet us @ EUROBIKE 2019
Thursday, 20 June 2019
Company news
Eurobike is less than three months away and we are excited to announce that once again the sppot is going to attend this leading global bike show! The location is Friedrichshafen, Germany, the dates are the 4th and 7th of September, and this year you will find us in Hall B2 Stand 102 where we'll be delighted to meet you and share our latest products, innovations and visions!
The 28th edition of Eurobike, labeled: tomorrow starts here and now, will gather noted retailers, distributors, manufacturers, start-ups and professionals from all around the globe, all eager to showcase their latest developments, enrich their networks, and see what are the trends and influences which will shape the future of the industry.
The bike sppot stand at B2 – 102 is where competence meets surface technology and color trends. There you will find leading surface finishing solutions and technology from our platform partners:
TIGER Coatings – global manufacturer of powder coatings, renowned for its quality, vast variety of hues and special effects, custom color production, and flexible service.
Posterama – decal experts providing the reliable, innovative solutions for outstanding bike decoration.
WAGNER – leaders in coating application systems. They provide perfectly aligned products and solutions for optimizing entire coating processes for all production scales in both liquid and powder.
Besides surface finishing solutions, however, at stand B2 – 102 you will also meet Cycle Gets – one of the very few alloy bicycle and e-bike frame manufacturers in Europe. Starting manufacturing in the summer of 2019, Cycle Gets will solve major problems for European bike brands by providing close to market frame production, increased speed (8-12 weeks lead time) and added scale flexibility.
To learn more about our exciting technologies and solutions, do not hesitate to book your meeting with us @ rpetkova@the-sppot.com
See you at the show!