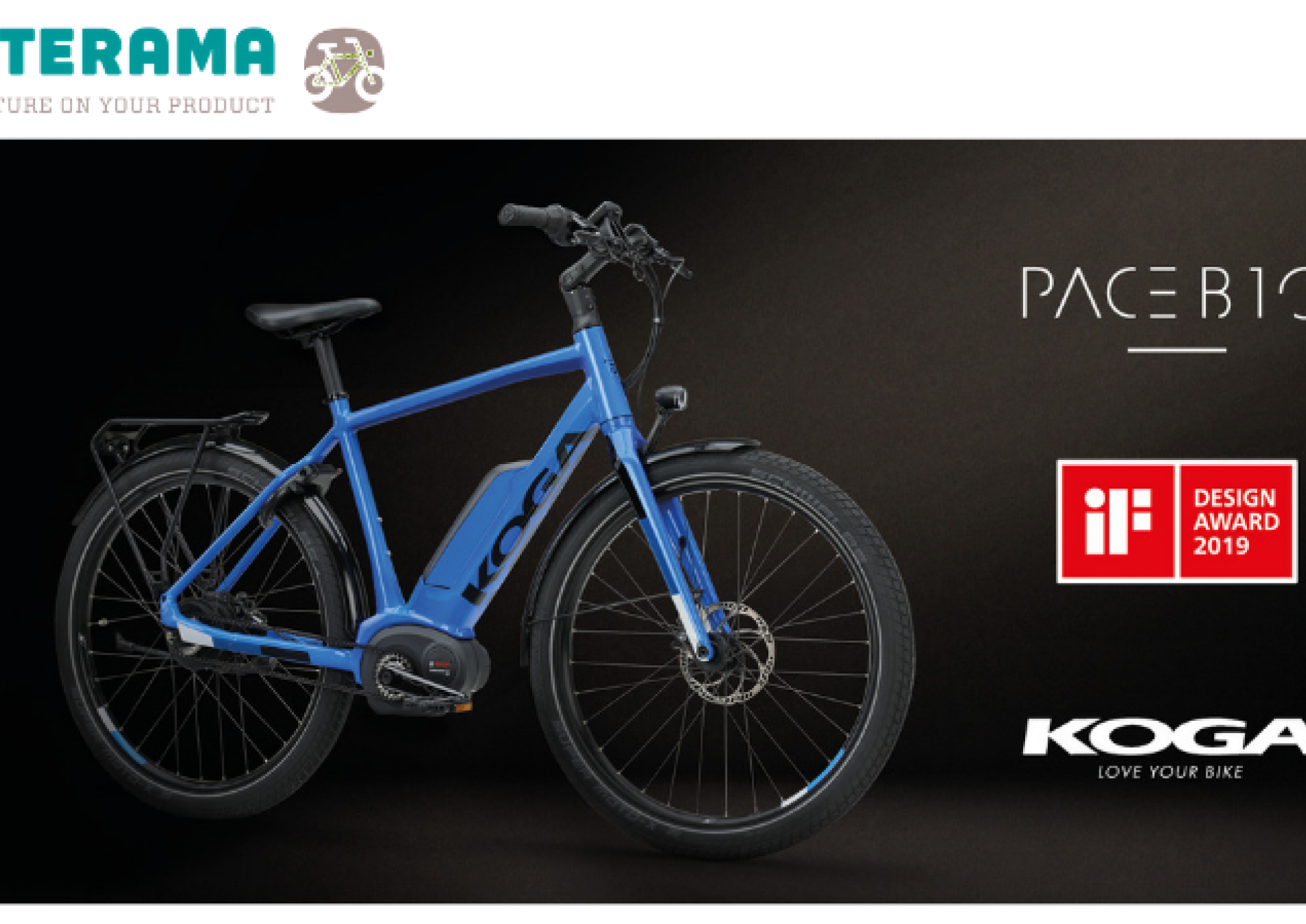 Posterama customer KOGA wins IF Product Design Award 2019
Monday, 18 March 2019
Industry News
We are happy to share that a customer of our platform partners Posterama has won the prestigious IF Design Award 2019 in the category Sports, Outdoor & Bicycle.
Namely, this is the Dutch bike producer KOGA with their smart sporty urban bicycle the PACE B10 – a bike which has become the product of choice for many cyclists who seek the combination of slick sporty design, high quality and hassle-free maintenance.
The bike sppot partner Posterama is involved in the project and product as the supplier of high quality battery decals which match the frame color and print colors; provide high durability for outdoor use; and easy application properties.
What is the iF Design Award?
The iF Design Awards are awarded annually by the iF International Forum Design GmbH of Hanover. This is the oldest independent design organisation in the world, with rich history of 66 years, which has become a highly recognized and prestigious mark for quality and design.
For 2019 there were 6,400 entries from fifty countries in various categories including Product, Packaging, Communication and Service Design/UX, Architecture and Interior Architecture, as well as Professional Concept.
To explore some other great bicycle concepts and projects visit this
link
.