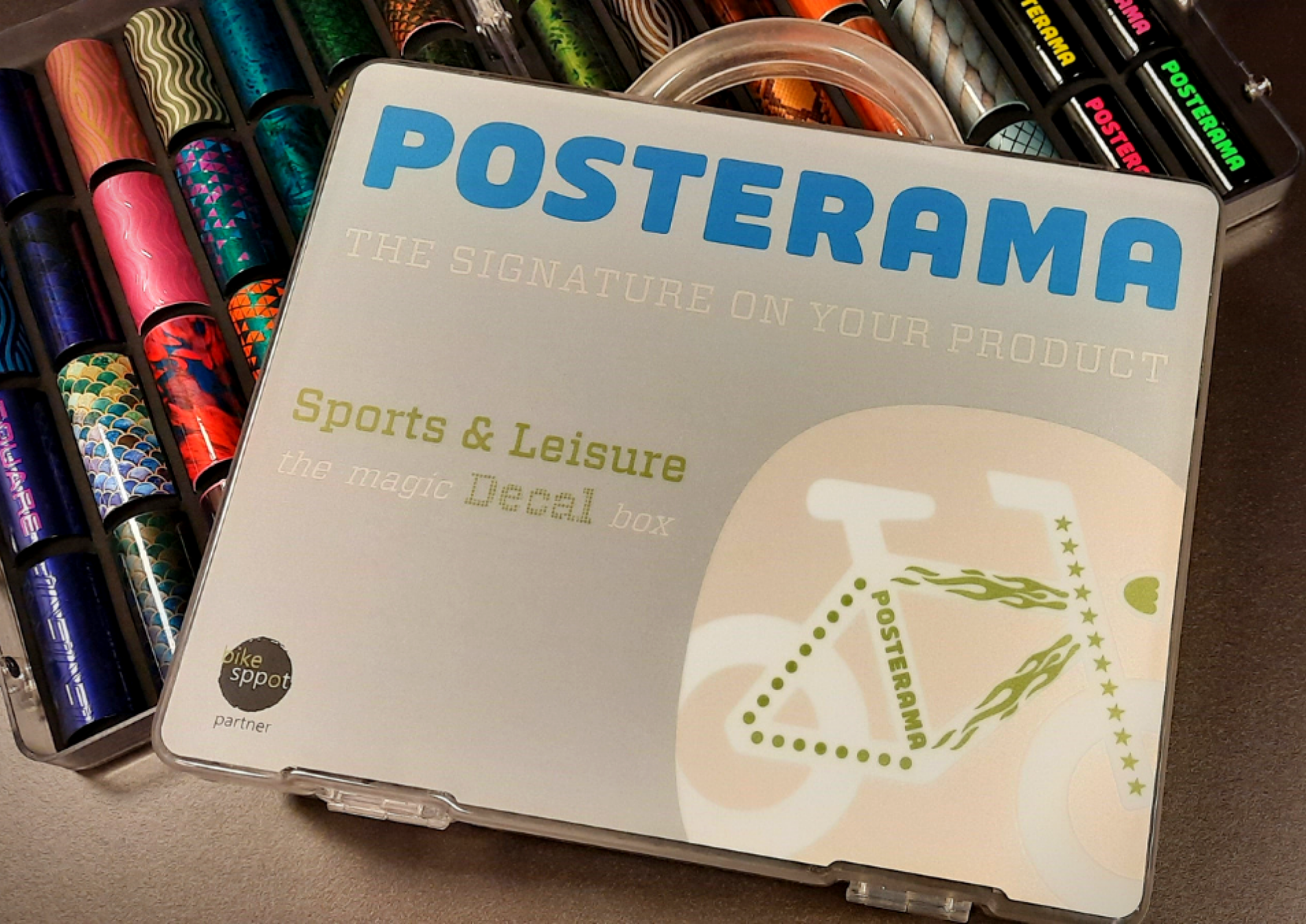 New Sports & Leisure Decal Kit from Posterama
Monday, 11 January 2021
Company news
Posterama presents its new magic box for designers! Enhance your creative process and get inspired with fresh ideas for bike styling and finishing.
This new kit contains a complete overview of all decal types provided by the bike decoration supplier with the broadest product range of solutions for under and upon the powder (clear) coating.
New Decal Magic Box from Posterama


The Posterama Sports & Leisure Decal Kit attractively showcases all products on real metal half-tube samples, thus, providing an actual representation of the decal on round surface. Further, upon customer request, Posterama can supply customized kits that are organized thematically. For example, it can put emphasis on decorative effects such as 3D, reflective, and brushed metal decals, or nature-themed motifs such as wood, leaves, feathers or snakeskin, and more.
The Posterama S&L Decal Kit will be presented at the coming Surface Finishing Global Virtual Show from the sppot!
Join our exciting webinar to learn all the details! Register here.