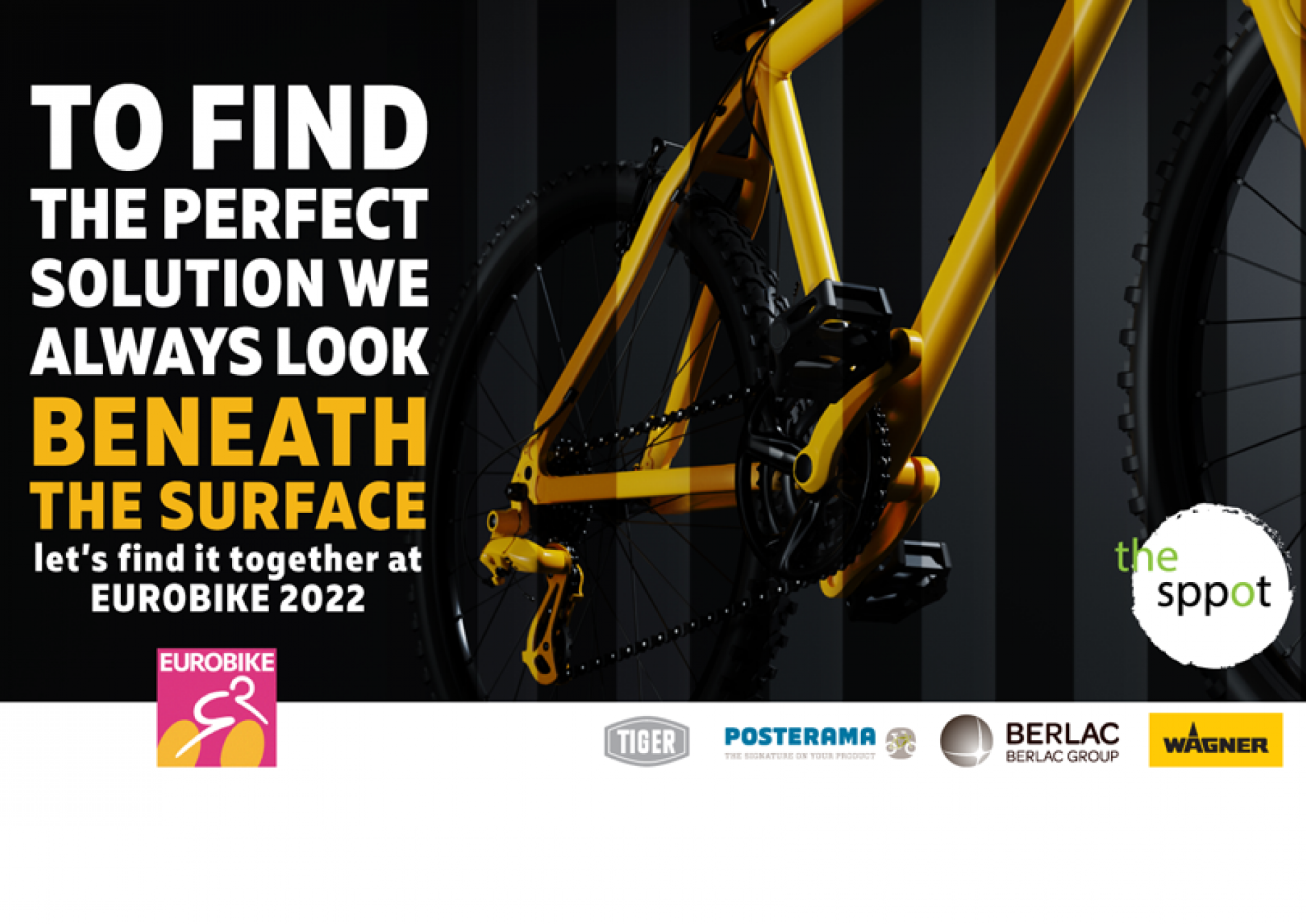 Meet us @ Eurobike 2022
Wednesday, 15 June 2022
Company news
The perfect finishing solution is alwaysbeneath the surface. With our help, you can find the one that works best for your product.
Join us @ Hall 9.1, stand C03 during Eurobike 2022where you will have the chance to meet our experts from TIGER Coatings/ Posterama/ WAGNER / Berlac AG and talkabout surface technologies, protection, and performance and color trends.
Schedule your meeting with us to get ahead with the latest innovations and new products in surface finishing for cycling industry. Book your appointment in advance here: Meet the sppot team @ Eurobike.
PDF FILE map_the-sppot_eurobike-1.pdf