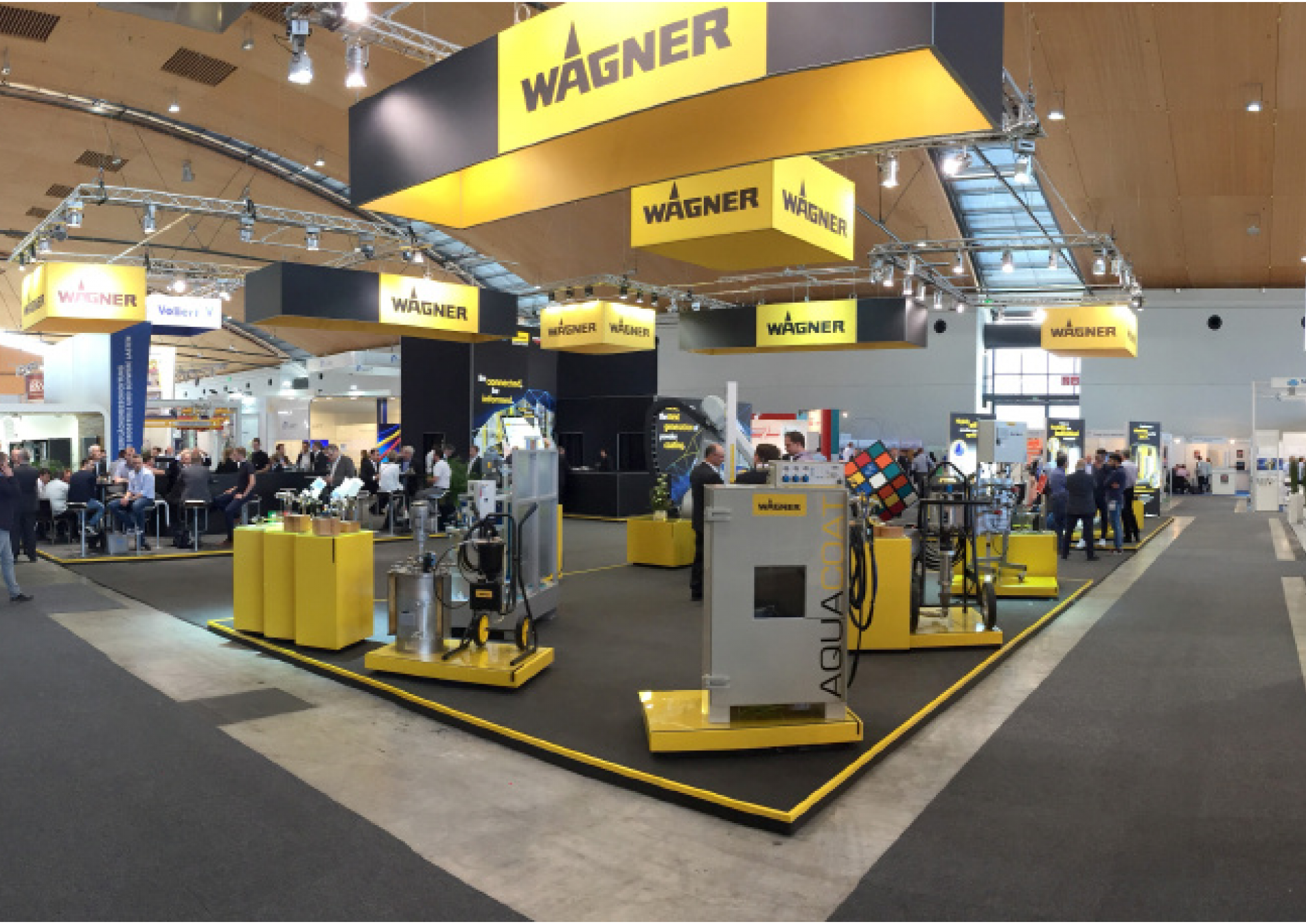 Innovation from WAGNER @ Paint Expo 2018
Friday, 11 May 2018
Technical News
In April Karlsruhe, Germany hosted the Paint Expo, 2018. From the 17th to 20th of April the exhibition center was a showcase for industrial coating technologies.
On an area of over 200 square meters at hall 3 of the Exhibition Center, WAGNER Industrial Solutions introduced their latest innovations in surface technologies. In the field of liquid coatings the focus was on automation and through real time presentations, the company showcased the new TOPFINISH Bell 1S high-speed rotation atomizer and the PILOT GA 9010 Marking, a fully automatic spray gun for dot and line marking. For powder coating, WAGNER introduced the non-contact layer thickness measuring device Layer Check LC 1000 which attracted considerable interest from the visitors of the show. The guests at the WAGNER stand were also able to test the new "Internet of Things" – a digital platform which allows the operator to monitor coating processes via this web-based system. This is a true innovation is the field as it enhances processes and considerably decreases the chance of errors.
The central highlight of the program was the exclusive presentation of the revolutionary IPS powder coating system. The IPS coating center is an integrated complete solution that achieves consistently high coating results over a much longer period of time compared to conventional powder centers on the market. All process steps can be fully automated and centrally controlled, so that even less experienced operators can achieve perfect results. Powder preparation, feeding and dosing are accommodated in a closed system, which automatically carries out color changes at the push of a button. The IPS coating center thus opens up a new dimension of system availability, productivity and user-friendliness.
A number of customers got first insights into this integrated complete solution in a special VIP room. Their response was overwhelming and confirmed the importance of this innovation.