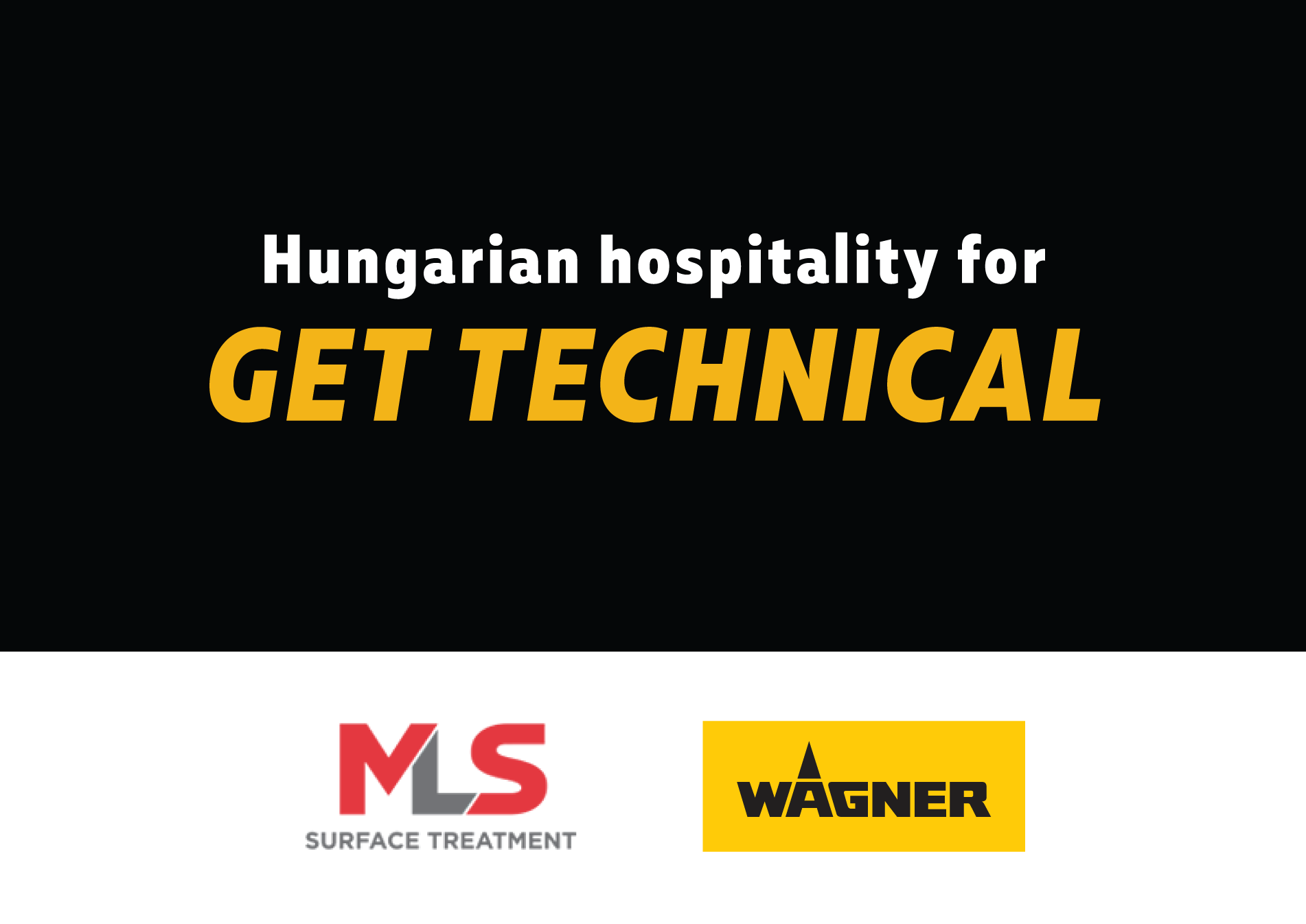 Hungarian hospitality for Get Technical
Monday, 24 October 2022
Industry News
This autumn, the sppot's regular surface finishing workshops dedicated to bicycle and sporting goods industry are coming in new format.


As you already know, Get Technicalis our annual free of charge event presenting surface finishing workshops as per the specific needs of the bicycle and sporting goods industry in Europe. What you probably don't knowis that for the first time this year Get Technicalwill be in a new, open for visitors format. We are happy to announce that this autumn the sppot will welcome customers and partners at the tech facilities ofWAGNER's exclusive partner for the territory of Hungary - M.L.S. MagyarországKft.
M.L.S. MagyarországKft.was founded in 1995. The company's core business is distribution of materials for surface treatment of wood and metal workpieces. Since 2016, MLS has started cooperating with J. Wagner GmbH, one of the leading manufacturers of industrial liquid and powder coating equipment and also our key partner. Thanks to the close and productive cooperation between the two companies, a new technology center at MLS's headquarters has been opened. The new facility is equipped with the latest system technology from WAGNER, including the E-Line powder coating system, robot technology and 2K units.
It's no surprise why MLS was our first choice for hosting Get Technical. There's just no better place where our partners could unfold the full potential of their surface finishing innovations and technologies. During the event there will be a special TIGER's powder coating area, Berlac's liquid coating area, Posterama decaling station and all those will be performed with the latest WAGNER's application systems.
Join us on November 22-23 and see for yourself.
Get Technical is an event under registration/confirmation only. Register HERE.
SAFETY FIRST: Covid Safety Rules will apply, including possible testing on site. Considering the COVID-19 complications, cancelation or postponing of the event on short notice is conceivable.