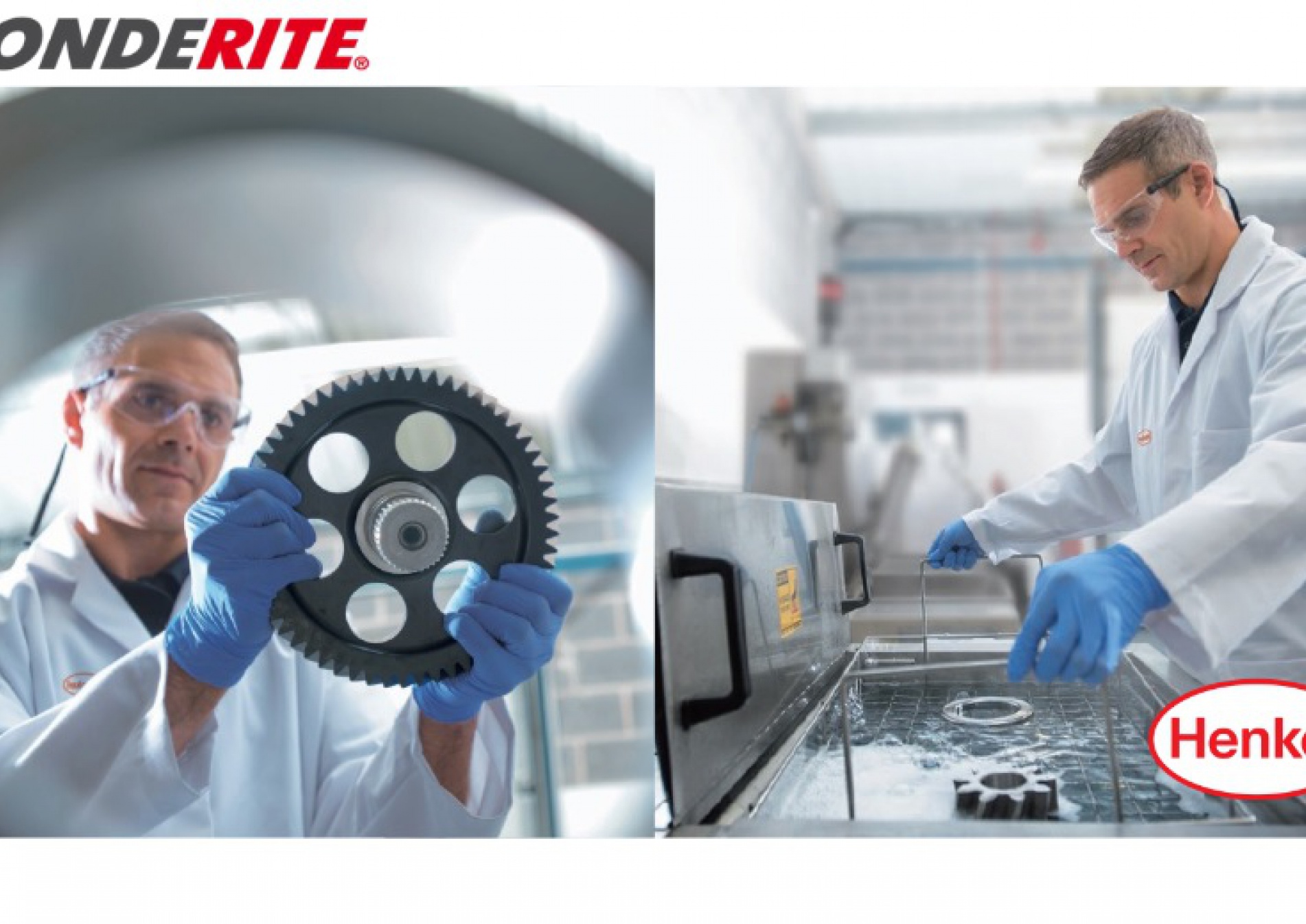 Henkel joins the bike sppot
Wednesday, 06 March 2019
Company news
We are delighted to officially announce that the sppot has a new partner in the face of Henkel.
Henkel, through its premier brand BONDERITE, is going to further strengthen the sppot's stellar portfolio of solutions by adding a missing link to our platform – namely, pretreatment; thus, making us a truly holistic surface finishing technology and solution provider for the bicycle and sporting goods industry.
Henkel is the global leader with proven competence in Functional Coatings, Adhesives & Sealants for every phase of the product life cycle in numerous industries. BONDERITE stands for technologies that set new standards for your total metal pretreatment processes. In the field of cleaners, metal pretreatment and coatings, BONDERITE delivers performance, process reliability, efficiency and sustainability. Henkel's experienced team provides innovative and custom-made solutions, focusing on your current needs, while facing prospective challenges of your business.
BONDERITE solutions create competitive advantages across the industrial manufacturing marketplace. Its processes deliver superior cost-in-use and operational efficiency through a broad portfolio of cleaners, surface treatment and coating products.
BONDERITE encompasses improved paint adhesion, enhanced corrosion resistance, clean components and superior surface properties. Minimised energy consumption leads to reduced waste and a smaller footprint. BONDERITE cleaners help to increase efficiency and lower operating costs.
BONDERITE metal pretreatment technologies range from traditional iron phosphates to green, heavy metal-free and phosphate-free nanotechnologies for multi-substrates. Coating processes with BONDERITE technologies lead to superior performance. Your manufacturing operations benefit from the combination of reliable and sustainable coating processes and improved product properties.
Find more at www.bonderite.com