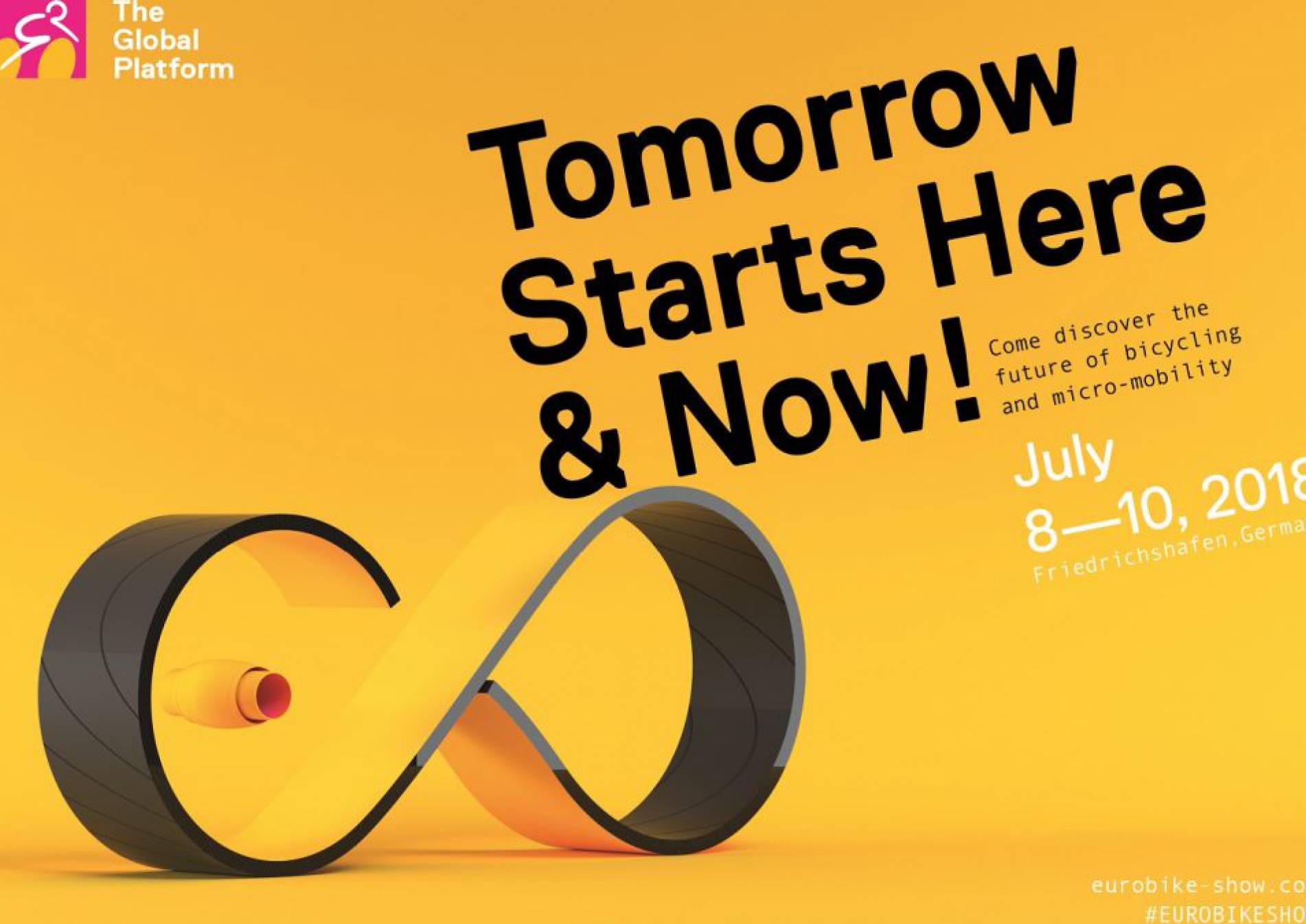 Eurobike 2018, here we come – bigger, stronger and better!
Wednesday, 09 May 2018
Company news
We are happy to announce that for a second consecutive year the bike sppot is going to attend one of the leading global bicycle shows – EUROBIKE. This time, we are coming bigger, stronger and full of new ideas which we are eager to share with the industry!
The 27th edition of EUROBIKE – headlined "Tomorrow starts here and now!", will be held in its traditional venue – Friedrichshafen, Germany, however, the dates of the event have been moved earlier than usual and will be from 8th and 10th of July, 2018.
The cycling industry is booming and current market developments are rapid and dynamic, mostly driven by changing consumer behavior and new technologies. In such an environment, shows such as EUROBIKE serve as a catalyst and platform for innovations, market orientation and development of new opportunities.
EUROBIKE is among the biggest and most renowned global trade shows for the cycling business. Every year bike companies, policymakers, retailers, and professionals gather to showcase their new products and ideas, to discuss trends, visions and issues and to expand their networks. Some highlights of the show are the Demo Area, where visitors can have first-hand experience with products and test-ride the latest bikes of various companies. Further, there is the EUROBIKE Award – a format of the supporting program in which innovative products are honored and presented to the visitors in an exclusive exhibition space. Moreover, as part of its function as an incubator for ideas and industry visions, EUROBIKE has a congress framework which includes the EUROBIKE Academy, EUROBIKE Travel Talk and other conferences, seminars and workshops where bike professionals and experts discuss current industry and B2B hot-topics. These features are some of the attributes which make EUROBIKE a show worth visiting.
Meet the bike sppot at Hall A6, Stand 105 where competence meets surface technology and color trends. Our unique one-stop-shop platform provides leading surface finishing solutions for manufacturers and tackles heads on industry issues such as long lead times, time-to-market and lack of flexibility. Further, at the bike sppot stand you will learn more about our partners – TIGER Coatings, Posterama, Wagner and Deyacolor, and their innovative high quality products and solutions. Of course, we have also prepared some pleasant surprises. So, do not hesitate to join us!
Learn more about EUROBIKE here.