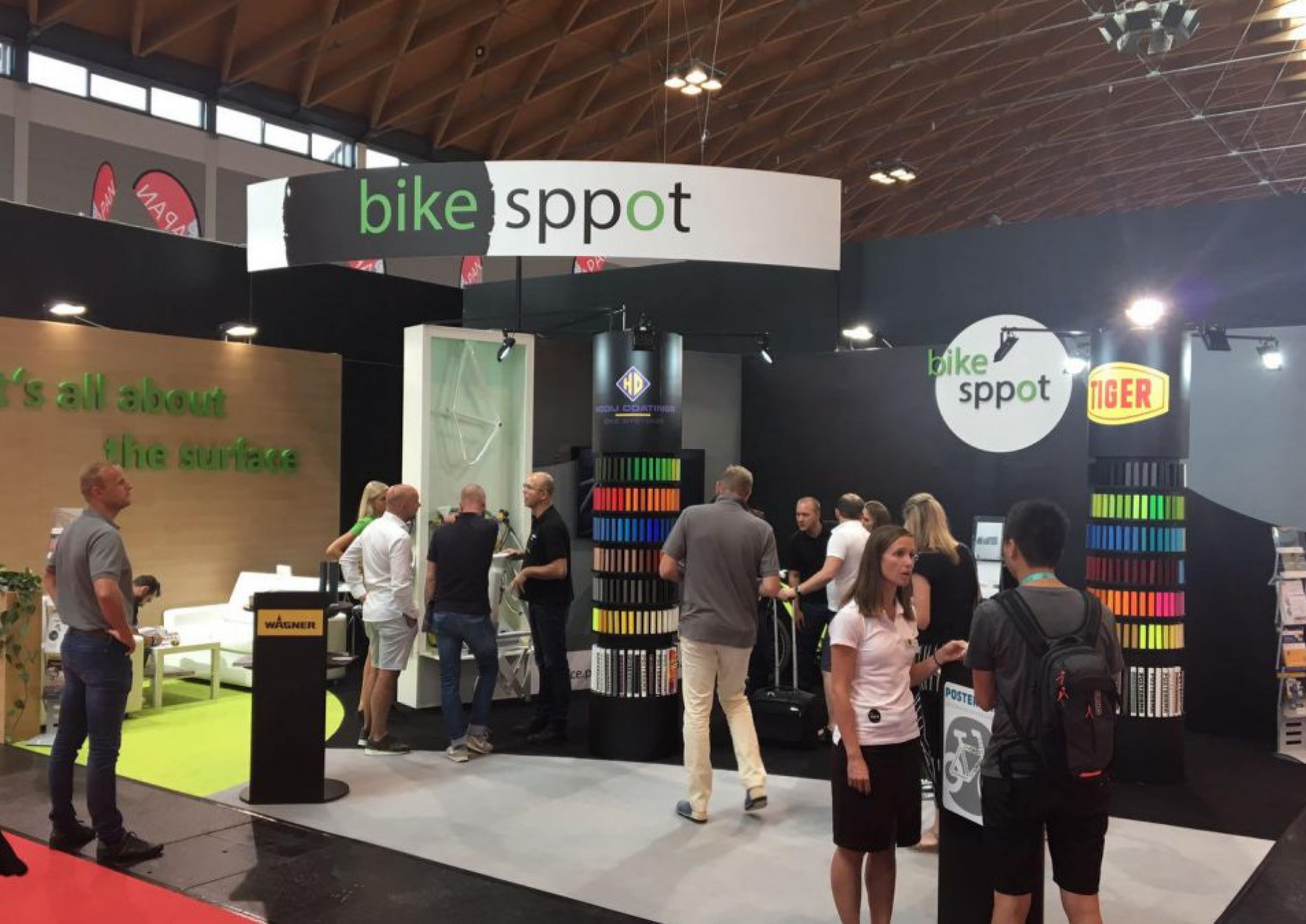 Euro Bike 2017: We made it and we rocked
Friday, 15 September 2017
Company news
The days between August, 30th and September,1st were very special for the bike sppot team, because we participated EuroBike 2017 for the first time. Placed in Friedrichshafen, southern Germany this event is one of the largest bike shows in the world. For us it was an honor and also great opportunity to be a part of it. The amount of visitors is impressive: more than 42 500 bike professionals from more than 100 countries across the globe visiting the show every year since 1991 to exchange know-how and to present their work to the industry.
The Challenge
The challenge: To present the bike spoot platform in the best way! We did it, and we rocked! Starting from the negotiations with the organizers for the best location of our booth, its design and the alignment of the bike spoot partners, we've put a lot of efforts in the preparations before the event. And we can proudly say that we did a great job.
The booth was designed to represent our colourful business lounge and showroom based in Sofia. More than 500 coated samples were exposed during the three-day exhibition. We've got more than 450 bike manufacturers, designers, experts and enthusiasts on our stand. All of them curious to check the technologies and samples and to find out more about the bike spoot platform. We were happy to present the possibilities and the technological solutions we can offer as well as to learn more about our customers and their needs.
It was great opportunity to exchange experience and information with the best bike producers in the world. We found a lot of business opportunities and a new friends.
The future
During the Bike Europe conference held on August 29, Yavor Peshev had a speech about the need of a complete solution provider such as our One-Stop-Shop Platform.We really sparked the interest on how we can support the industry! And as communicated in our slogan "It's all about the surface", we specialize in all the related processes: pretreatment, liquid coating, powder coating as well as the related application technologies, and decals. We have a unique approach and comprehensive technological know-how in order to achieve the best and most efficient results.
One important conclusion appears in his talk – the mass production is slowly replaced by the desire of individualization and customization, especially when we speak about our core competence… the SURFACE. So looking in the future, we will work hard to improve our service with the following directions:
Online Platform
Customized Workshops
Digitalization
New partners and sponsors