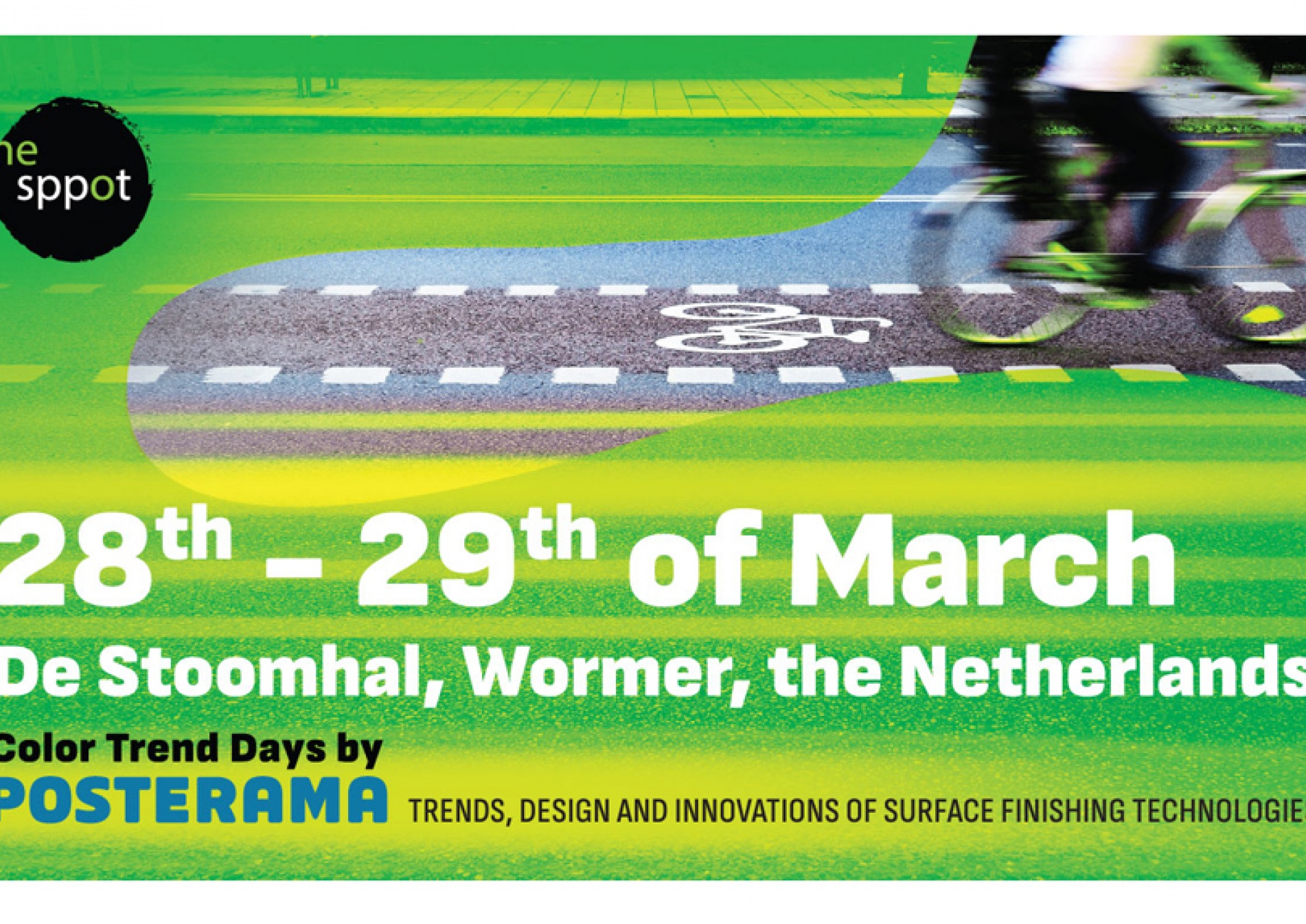 Color Trend Days by Posterama
Thursday, 16 February 2023
Company news
When: 28th – 29th of March 2023
Where: De Stoomhal, Wormer, the Netherlands
Register: https://register.the-sppot.com/register
The sppot kick-off for 2023. The first of theBIG3 event series: Color Trend Days!
This spring event is dedicated to colortrends, effects, design and innovations for surface finishing technologies of the bicycle and sporting goods industry. During this1 or 2-days event - leading European bike manufacturers, brand executives and experts will get together for ahighly interesting conferencewith a chance to get the hot news and trends from the participating sppot partners during the open space Table-Top presentations.
Pls. Note: this is a free of charge event - subject to registration and confirmation ONLY
28th of March: Business Trends Day
9:00 – 16:00 – Conference & open space Table-top presentations
16:00 – 18:00 - Networking drinks
29th of March: Design Trends Day
9:00 – 15:00 – Conference & open space Table-top presentations
15:00 – 16:00 - Networking drinks
Manufacturing is coming home!
In recent years it became clear that the dependency of a long and vulnerable supply chain, with longer lead times, compromises in quality, higher costs, and of course unsustainable processes is coercing the bike industry to change direction. The only Asia-oriented approach is unsustainable in the long run -from the commercial, financial, technical, logistical and environmental perspectives.
Fortunately, the change of thinking was already starting a few years ago and its gaining momentum!Bicycle, eBike, cargo-bike manufacturing is reshoring, near-shoring, friend-shoring for ALL the right reasons. Creating many new opportunities for the producers in Europe aiming to meet the expectations of the consumers with better products at lower cost and a better carbon footprint.
The sppot for the sixth year in a row addresses the bicycle and sporting goods industry with color trends and effects. This year they come bolder, bigger and with more ambitions. Hosted by PosteramaScreen Productions- leading European decal manufacturer,and all partners form the sppot ecosystem: TIGER Coatings–global producer of high quality powder coatings, Berlac AG–leader in development and production of liquid coatings, WAGNER–one of the leading global producers of application systems for coatings, EuroTherm- design and construction of coating systems, Duthoo – care and repair products for surface finishingand Lesta – self learning robots and automations for surface finishing- Color Trend Days are offering solutions to the industry.
Manufacturing is coming home, is the topic of the conference - the business part of the event. Leading bike producers and design studios will present their motives, burdens, results and experience through the reshoring process. Along to the presentations &discussion, guests of the event will have a chance to participate at the open space table-top installations forsmartand sustainable products. All dedicated to find the right technology for the perfect surface finishing of a bike/sporting good.
Register for the event and take a chance to find your incentives for the next big move of your business back to Europe.