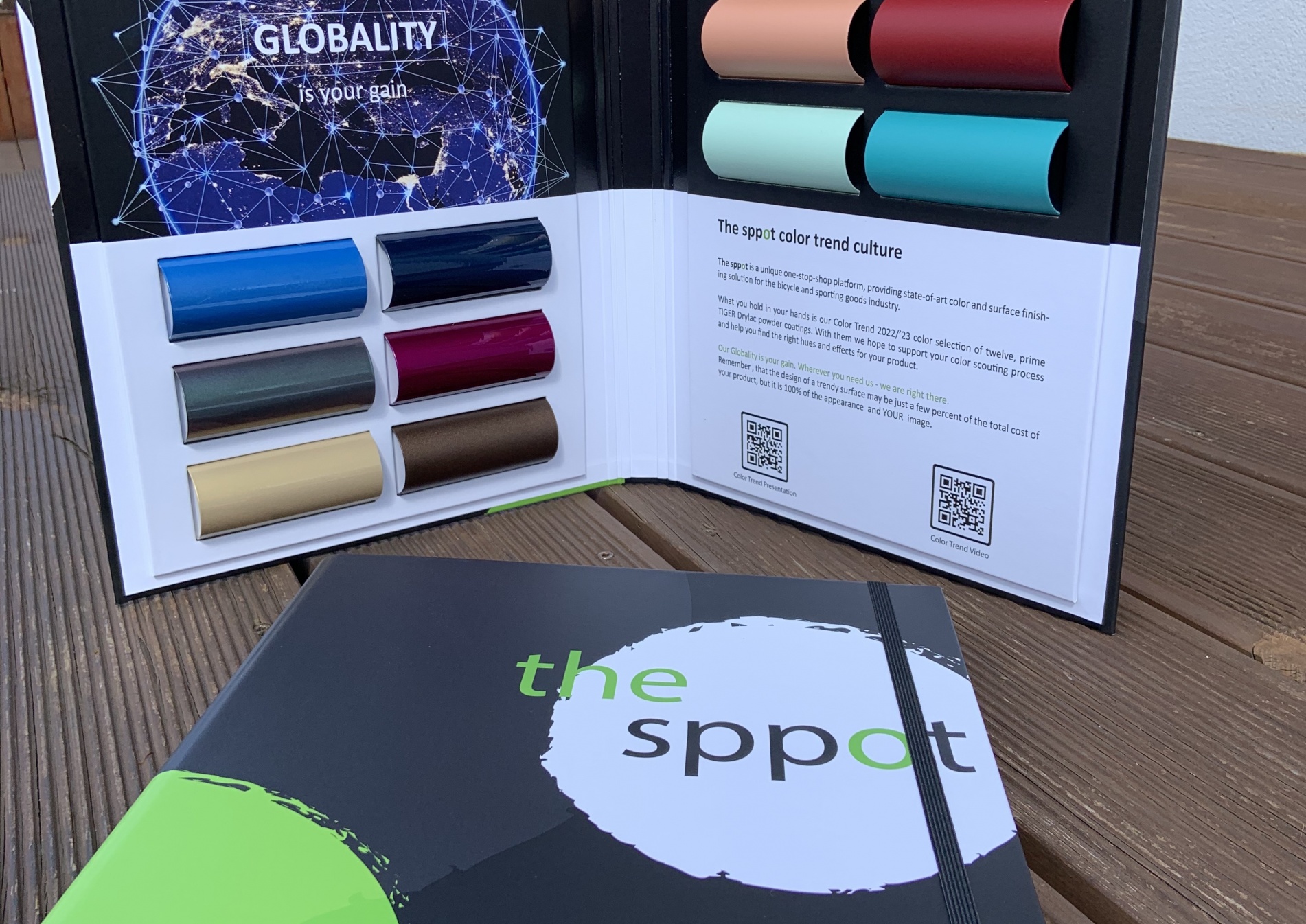 Color Trend 2022/23 Collection: Our GLOBALITY is your gain.
Wednesday, 14 April 2021
Company news
The sppot stands for surface-protection-performance and trend in one place. Every year we release a special collection colors which are the result of our color scouting, product development and dash of inspiration. More specifically, the selected colors represent our reflection and interpretation of the latest developments in the cycling industry and draw inspiration from nature, society, and trend setting industries such as fashion, automotive, interior and graphic design.
The latest edition of Color Trend Collection 2022/23, powered by TIGER Coating is under the motto"Our GLOBALITY is your gain" aiming to underline that we are close to our customers at every point of the Globe. It consists of 12 prime TIGER Drylac powder coating samples, including the latest clear coat.
To learn more about the Color Trend 2022/23 Collection and other leading surface finishing solutions, simply contact us @ office@the-sppot.com, or contact the TIGER team member at your area.
Remember, that the design of a trendy surface may be just a few percent of the total cost of your product, but it is 100% of the appearance and your image.