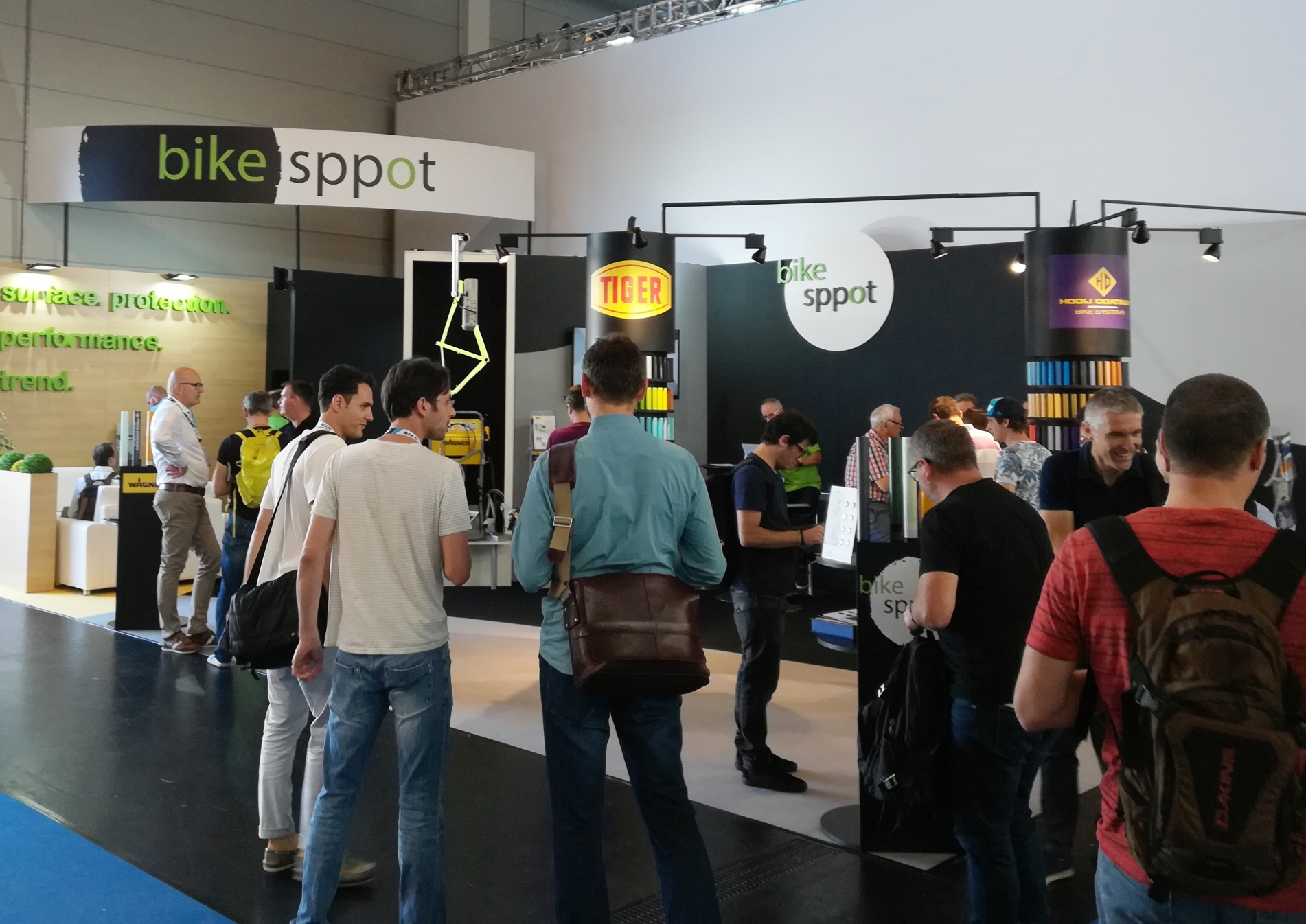 bike sppot @ EUROBIKE 2018 – Recap and Highlights
Wednesday, 25 July 2018
Company news
In brief, Eurobike 2018 was a big success for the bike sppot! We had an awesome stand, hundreds of visitors, positive meetings, great atmosphere, strong team spirit and all round good vibes.
Here are the details.
This year's edition of the show took place in its traditional venue – Messe Friedrichshafen, Germany. However, what was not so traditional were the dates – the 8th till the 10th of July, which is earlier than the usual beginning-of-September. Also, the organizers decided to move away from the four day format of the fair and opted for three exhibition days without an 'open doors' day dedicated to consumers.
For those readers who are not familiar with the show, Eurobike is among the biggest global cycling trade fairs in which leading companies, start-ups, and more than 40 000 industry professionals gather to showcase new products, exchange experience, develop networks and shape future trends. For a young and ambitious enterprise such as the bike sppot participation in this event is essential. Thus, for a second consecutive year we were present at the show with our own booth.
Being our second year in the show, we came with more experience, better preparation and firm determination to built on the success of 2017. To achieve this we decided to go with a bigger booth, better location, evolved design and a few visual perks aiming to enhance our already sophisticated image. We also brought a full stack of new and exciting technology. Each of bike sppot's partners had put in a lot of effort in their preparation for the show and showcased truly innovative technologies.


Here are some of the technological highlights:
Tiger Coatings showcased their latest development of clear coats – the low cure acrylic. This technology is inspired from the automotive industry and offers unique depth, gloss, smoothness, and durability of the surface with the added benefit of resource efficiency due to its low cure properties. Among the other highlights in powder coating were the 3D metallics. Tiger is the leader in special effect powder coatings and with this new patented technology, which uses 3rd generation bondenisation, it moves further ahead of the competition. The new collection of metallics offers brilliant and bright effects visible from all angles of observation with only one layer of coating.
Posterama highlighted its 3Ddecals, along with numerous decals effects. The 3D decals achieve the same multidimensional optical effect as hydroforming, however, at a much lower cost.
3D was certainly a theme for Eurobike and we decided to combine the two multidimensional products (Posterama's 3D decals and TIGER's 3D metallics) and developed a special selection of sample color tubes which nicely showcased the visual attributes of these technologies.
Wagner – the experts in application technology – exhibited their latest unit for manual application as well various handguns for both liquid and powder coatings.



One of the big success stories for at us at the show was our Color Trends 2019 – 2020 which got a lot of attention and positive feedback from visitors and even got a dedicated article in the Eurobike Show Daily magazine(page 8). Color Trends is a special selection of the future 'hot' colors in the bicycle industry. This is one of our major campaigns for this year which aims to enhance the color selection process of bicycle producers in their effort to release trendy and appealing product line ups. For more detailed description of the campaign, have a look at this article.

Moreover, for this year we put a lot of emphasis on the visual dynamic of our booth. Part of this effort was a 3D mapping installation which visualized coating of a bicycle frame in a very attractive and colorful way. This project stole the show and proved to be a true star, getting the attention of all visitors.

Looking back at Eurobike 2018 we see a great success. During the three days of the show we met many great people, exchanged valuable knowledge, and found new business opportunities. Looking ahead, we see a bright future with exciting new challenges, which we are ready to take on.