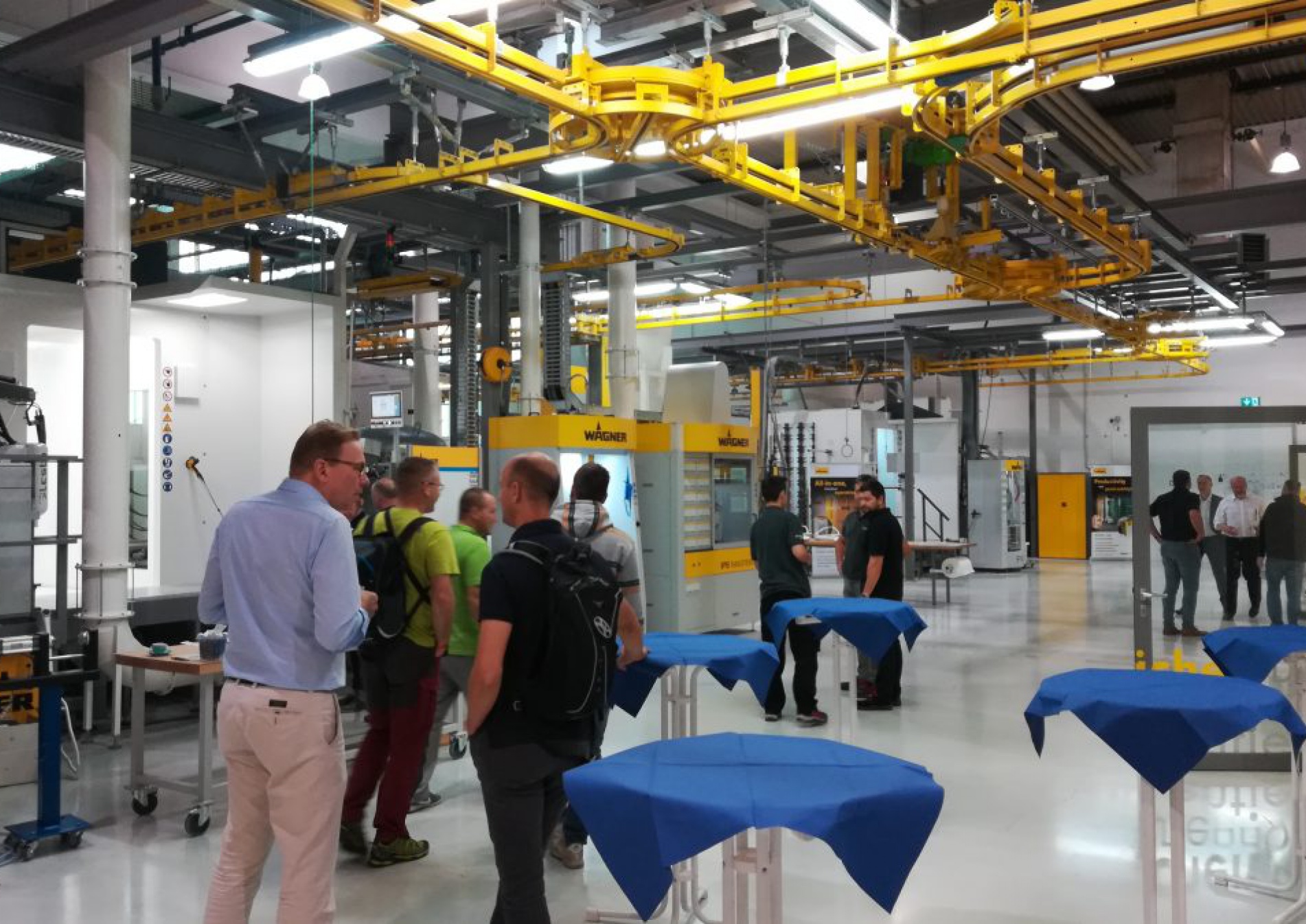 Bike Day @ Wagner – coating application in theory and practice
Friday, 27 July 2018
Company news
Just a day after Eurobike 2018 – on Wednesday, 11th July – our partners from WAGNER organised and hosted their first dedicated bicycle seminar – Bike Day, in their headquarters in Markdorf. The event was attended by 25 international, exclusively invited professionals and decision makers in the field of bicycle production. The aim of the initiative was to show and educate the participants on the theoretical and practical application principles of liquid and powder coating in bicycle manufacturing. This was achieved through a full day of lectures and demonstrations which showed the latest developments, current know-how and trends in the field of surface finishing application technology.
Following an introduction by Michael Müller (CEO) and Patrick Freche (Communications) from WAGNER, the latest coating technologies were presented by colleagues from Product Management and the Technical Labs both in theory and practice – including pump and 2K technology, robot and electrostatic applications, manual and automatic powder coating with color change, the IPS powder system, Layer Check and IoT platform.
Beside WAGNER, all other partners of the bike sppot – Tiger Coatings, Hodij Coatings and Posterama Decals, had the chance to exhibit their products and solutions for powder and liquid coating, as well as decaling. For the participants in the event this was quite useful because it directly showed how all technologies in each step of the surface finishing process interact and complement each other.
The Bike Day offered many opportunities for knowledge exchange and networking, and was a great chance to showcase the innovative and leading surface finishing product portfolio of all platform partners. The event hosted by WAGNER demonstrated in an excellent way the true value of the products endorsed by the bike sppot and the potential we have to answer the increasing demands of the market for higher quality, customization, flexibility and value.
Bike Day at WAGNER was truly great and valuable! We quite look forward to more such initiatives.